FROM THE #1 SPA IN THE WORLD
Sharing The Fruits (and vegetables) of our Labor
Since introducing bio-intensive farming methods to our kitchen garden and groves, we've found ourselves with a bounty beyond our needs. Now we're delighted to share our seasonal, organic, flavorful and nutrient-rich harvests as our way of nurturing community beyond our doors.
Tuesday - Sunday
10AM - 5PM
760-310-7573
314 Deer Springs Road
San Marcos, CA 92069
Only Cards Accepted On Site.
Please No Cash.
Our Current Harvest
Heirloom Tomatoes • Beets • Carrots • Green Onions • Turnips • Radish • Romaine • Chard • Zucchini • Summer Squash • Mint • Parsley • Rosemary • Kale • Oranges • Avocado • Cucumber • Basil • Celery • Oregano • Dill • Thyme • Sage • Rosemary • Chives • Leeks • Spring Mix • Arugula
(Available for in-store purchase only)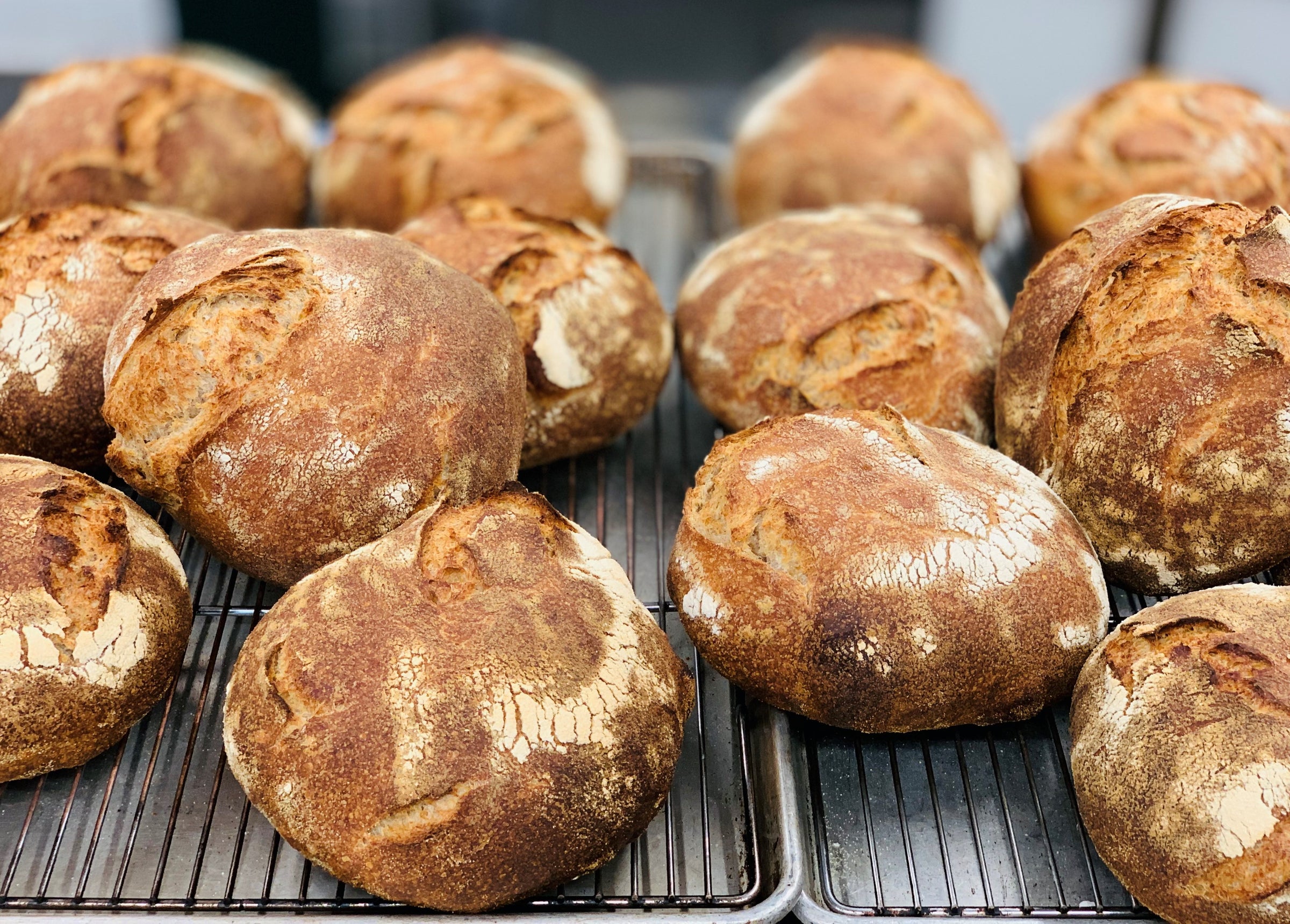 Freshly Baked Bread
Bread Schedule
Tuesday: Sourdough Delight Varieties
Wednesday: Golden Door Focaccia
Thursday: Golden Door Country White & Brioche Pullman
Friday: Golden Door White Sourdough & Seven Seed Sourdough
Saturday: Golden Door Whole Wheat Sourdough, Pumpernickel Rye, Bacon Cheddar Serrano Chili, & Brioche
Sunday: Black Hat Bread Varieties

No Pesticides or Synthetic Fertilizers
Natural enrichment methods keep our land productive and sustainable.
Not Just Produce
Pick up our delicious, preserves, cookies, peanut butter, potassium broth and olive oil.
Biodynamic Farming
At Golden Door Farms, we believe in renewing our land to help revitalize the environment.
Golden Door Bees
Collect nectar from blossoms in our orange groves producing a light honey thick with sweet goodness and citrus notes.
Golden Door Eggs
From chickens who eat organic and almost as well as our guests.
Local Whenever Possible
We strive to support San Diego organic farms and local artisans and makers whenever possible.